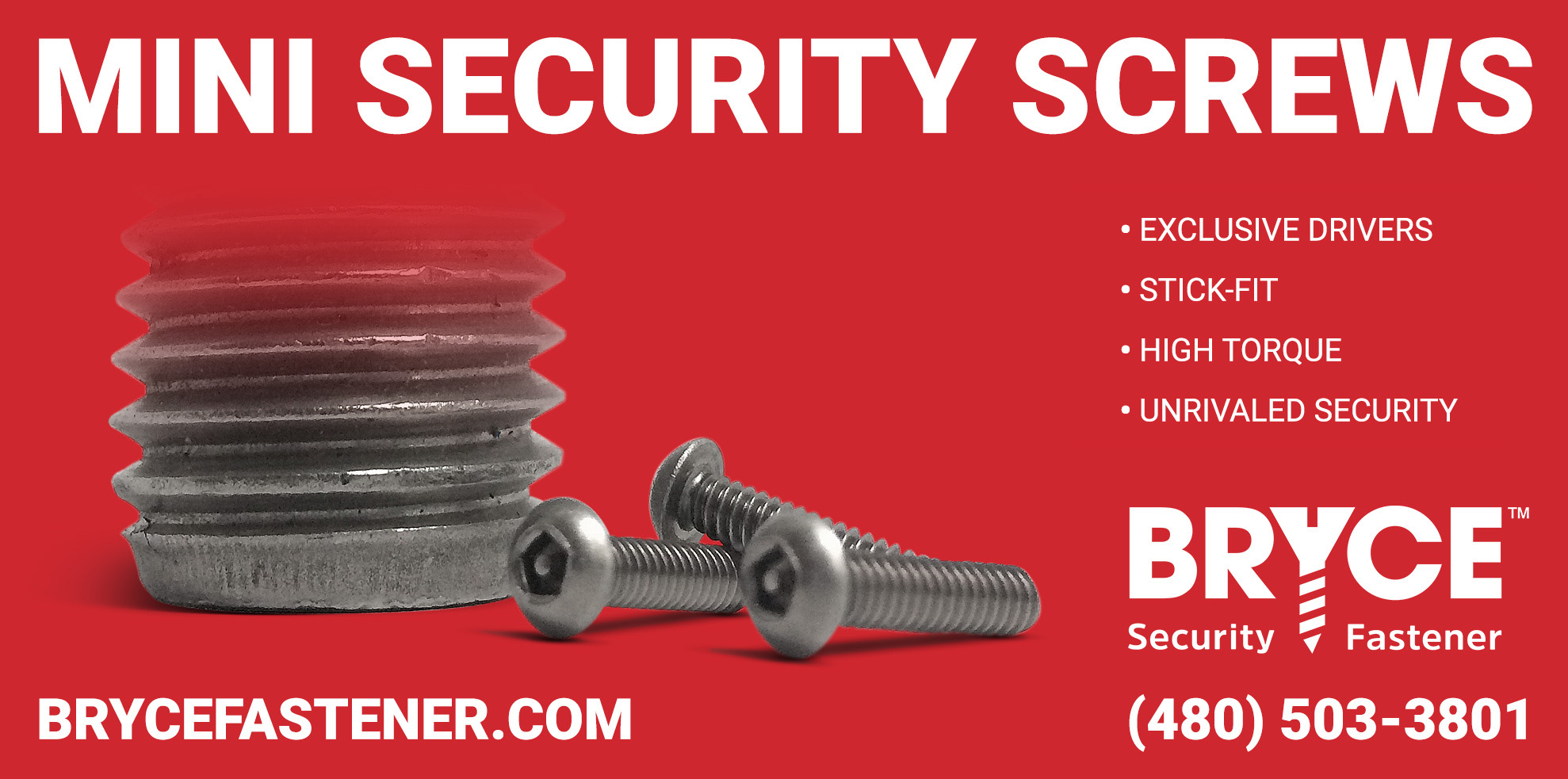 Miniature Theft-Proof Security Screws
Small but Fierce
You could buy mini screws retail, but thieves can buy the matching bit tips retail, too.
Our patented Penta-Plus™ security drive is exclusive to Bryce customers. Even more secure is our Key-Rex® fastener, a unique keyway that is custom-generated for you and only you. Both security drive options offer a tight fit, high torque, and unrivaled security. Perfect for applications in the electronics world, like military radios, police body cameras, house-arrest wrist bands, medical devices, and more.
Available in alloy and stainless steel, with either machine or plastic threads, in button, flat, or socket head.