About Bryce Fastener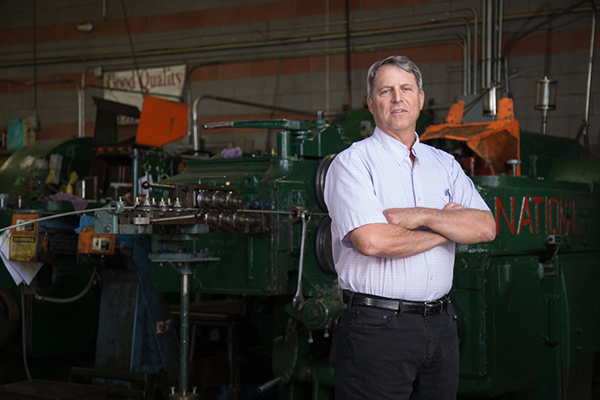 Founded in 1972, Bryce Fastener, Inc., opened its doors as a fastener distributor in Seattle, WA. For the next 20 years, Bryce provided manufacturers, retail stores and other businesses with all types of screws, bolts, and nuts. By the early 1990s, the more popular types of tamperproof fasteners (Hex-Pin, Torx-pin™, Drilled Spanners and One Ways) were no longer being produced by American manufacturers. They were becoming mass produced by offshore companies for a cheaper price. These types of security screws and their matching driver bits quickly flooded the worldwide marketplace and within a few years a complete set of these could be easily found at any hardware store. Of course, with these fasteners and bits being so readily available to the general public, they quickly became commonplace. Today they're found in toolboxes everywhere, rendering them virtually ineffective for security purposes. This was unfortunate as security screws are one of the best and least expensive anti-theft and tamper-deterring devices available.
As a result of offshore manufacturing, Bryce Fastener shifted their focus to R&D for better and more secure tamperproof fasteners. In 1996, a Bryce customer (a leading hospital) called to report they had experienced a costly breach. Despite using the Hex-Pin security screws Bryce Fastener had sold them, someone stole $40,000 worth of computers from their hospital. The consensus was, they needed a security fastener that was completely unique to them, without driver bits available at the local hardware store.
With the help of WSR Manufacturing, the first prototype of our Key-Rex® drive was developed. This was a clear turning point—Bryce Fastener needed to further develop and perfect security screws, bolts, and nuts. Specifically, fasteners and driver bits that couldn't be cloned or easily acquired. Since then, Bryce has developed the infrastructure and manufacturing capabilities to provide a wide range of new and better styles of security screws, bolts, and nuts—fasteners that provide real security as tamperproof fasteners are supposed to do. By re-engineering cold-forging machines, developing new manufacturing techniques and processes, Bryce Fastener has set a new standard, both in security innovation and in the way security fasteners are made. Today, the talented team at Bryce Fastener are true American craftsmen, producing the most secure fasteners in the world.