Manufacturer of the world's most secure fasteners
Pricing

A Bryce fastener expert is ready to recommend the perfect protection to fit your needs and budget.

Brochure

See our Key-Rex® Wellhead Nut brochure for more technical information.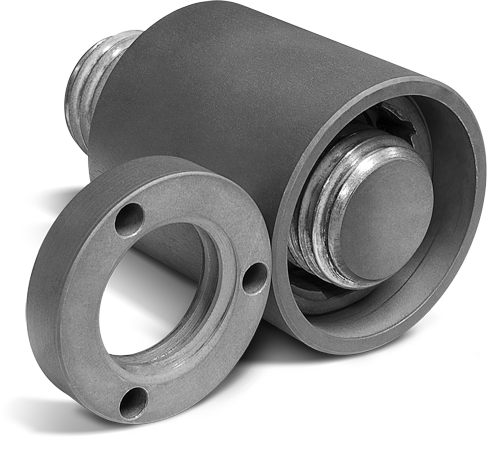 KEY-REX® ANTI-THEFT TECHNOLOGY PLUS STRUCTURAL INTEGRITY
Key-Rex® Wellhead Nut
Pipeline Anti-theft

Protector Nut & Security Cap
Custom & Certified
Custom made to meet grade 2H nut specifications. Certified for the pipeline industry
PIPELINE NUT MATERIALS: 4130, 4140
HEAT TREATMENT: Oil quench & Temper
HARDNESS: RC 50-60
COATING: BLUE: XYLAN 1070, 1024, FlouroKote#1
ASTM B117 SALT SPRAY: 1,000-4,000 hour
SIZES: 1/2-13 up to 2-8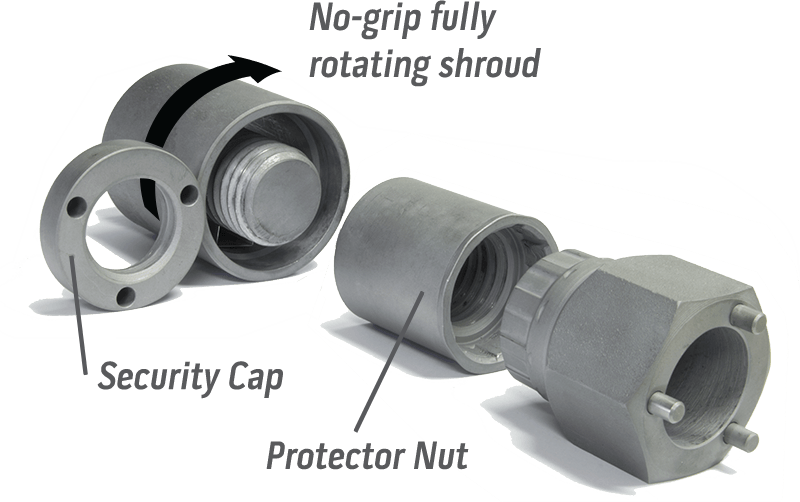 7 Levels of Security
Security Cap torqued 200 ft-lb
Asymmetrical tri-pin pattern on Security Cap
Proprietary Protector Nut keyway profile can't be matched
Protector nut handles extreme torque up to 800 ft-lb
Unique driver bit engages very shallow keyway profile fins leaving nothing for thieves to grip onto
Outer shroud spins freely frustrating thieves
Hardened, heat-treated steel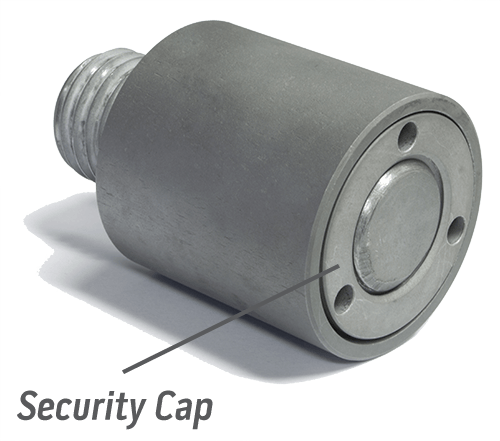 Security Cap - Tough Exterior
More than meets the eye. A threaded, 200 ft-lb torqued security cap is only the beginning of the security features. This first barrier must be removed with the proprietary tri-pin end of the included driver bit. The asymmetrical pin pattern acts as a disguised security feature.

Protector Nut – Strong AND Unique
The strength of the Structural Nut assembly is the Protector Nut. The steel hardness and shallow keyway geometry gives would-be thieves nothing to grab onto. The perfectly matched driver bit locks onto the tapered keyway fins allowing incredibly high torque. This goes far beyond a simple vandal resistant nuts. This security nut has been designed and manufactured to defend against well-planned and well-manned attacks.
Enigma Key Coding – 131 billion keyway variations. These twists and tapers of the keyway can only be replicated by the same machine that created the original key-code. Any counterfeit wrench can not engage sufficiently to apply the required breakout torque.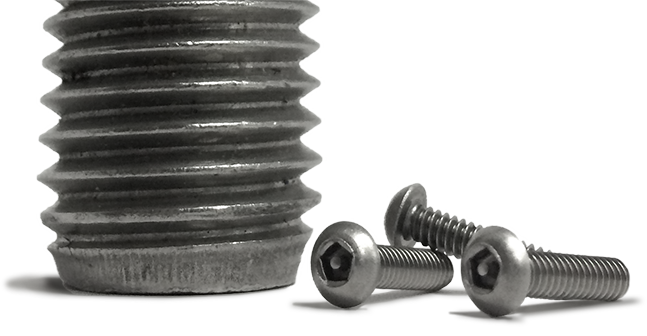 Configure Your Perfect Fastener
Fastener security — for everything possible.
Key-Rex can be made for virtually any fastener type, any size, any metal, any coating, and more. From galvanized metric bolts for harsh coastal outdoor environments to heat-treated, micro screws for data center security.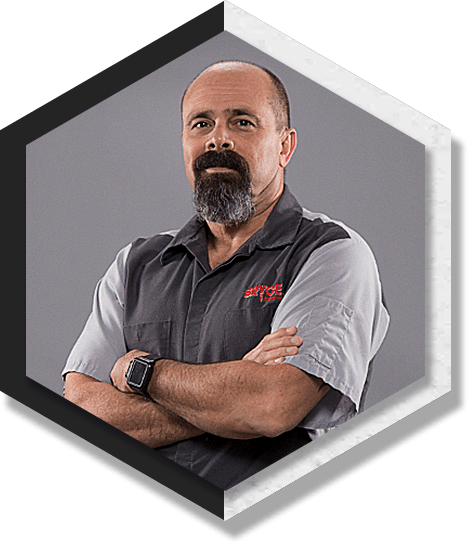 PRICING
Whatever you're working on, Bryce has you covered.
Tell us about your project and a Bryce fastener expert will recommend the perfect protection to fit your needs and budget.
Choose the right fastener for your needs.
Compare our other exclusive security fasteners. Never sold in stores.
Custom made for each customer. The most secure, tamper-proof screw and bolt on the market. Patented worldwide. Designed to simply not be removed by anyone but the owner — ever. Not available in any store.

KEY-REX® Nut also available.

See More

In-stock. Controlled inventory. Pentagon design is configured to keep out Torx-Pin, Hex-Pin and all other tamper-resistant bits. Only available to Bryce Fastener™ customers and bits are controlled through our customer database. Next to KEY-REX®, PENTA-PLUS™ is your best tamper-proof option on the market.

PENTA-NUT™ also available.

See More

Better than Torx®. Patented design provides tight tolerance between bit and screw for a "stick-fit". Screws don't fall off the bit, even when bearing weight – perfect for assembly applications.

Fast indexing, ease of use and improved installation times are the result. Looking to make gains in productivity and efficiency with a security screw? This is it.

See More