Low Risk Vandal Deterrent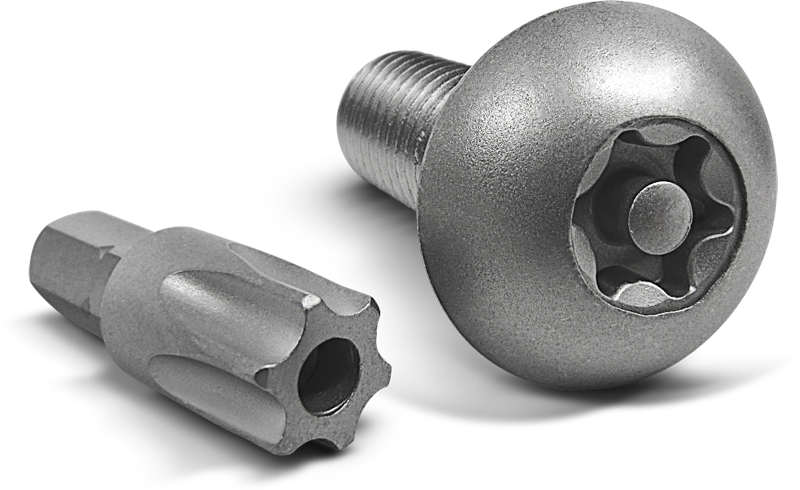 Tam-6lobe™
Tamper Resistant
($100 Min. Order)
Vandal Resistant and Tamper Resistant, this is the Bryce Tam-6Lobe type of Torx-Pin screw.
The Torx™-Pin is an age-old, tamper-resistant screw similar to the Hex-Pin™ but supports a slightly higher torque value making it preferred over the Hex-Pin™ for many applications.
Torx™-Pin bits are readily available at most hardware stores. In many cases a Hex-Pin™ bit can be used to remove a Torx™-Pin screw. Another problem with Torx™-Pin screws is that the center pins can be easily broken out and standard screw drivers inserted. Available at Bryce as the Tam-6 Lobe™ fastener.