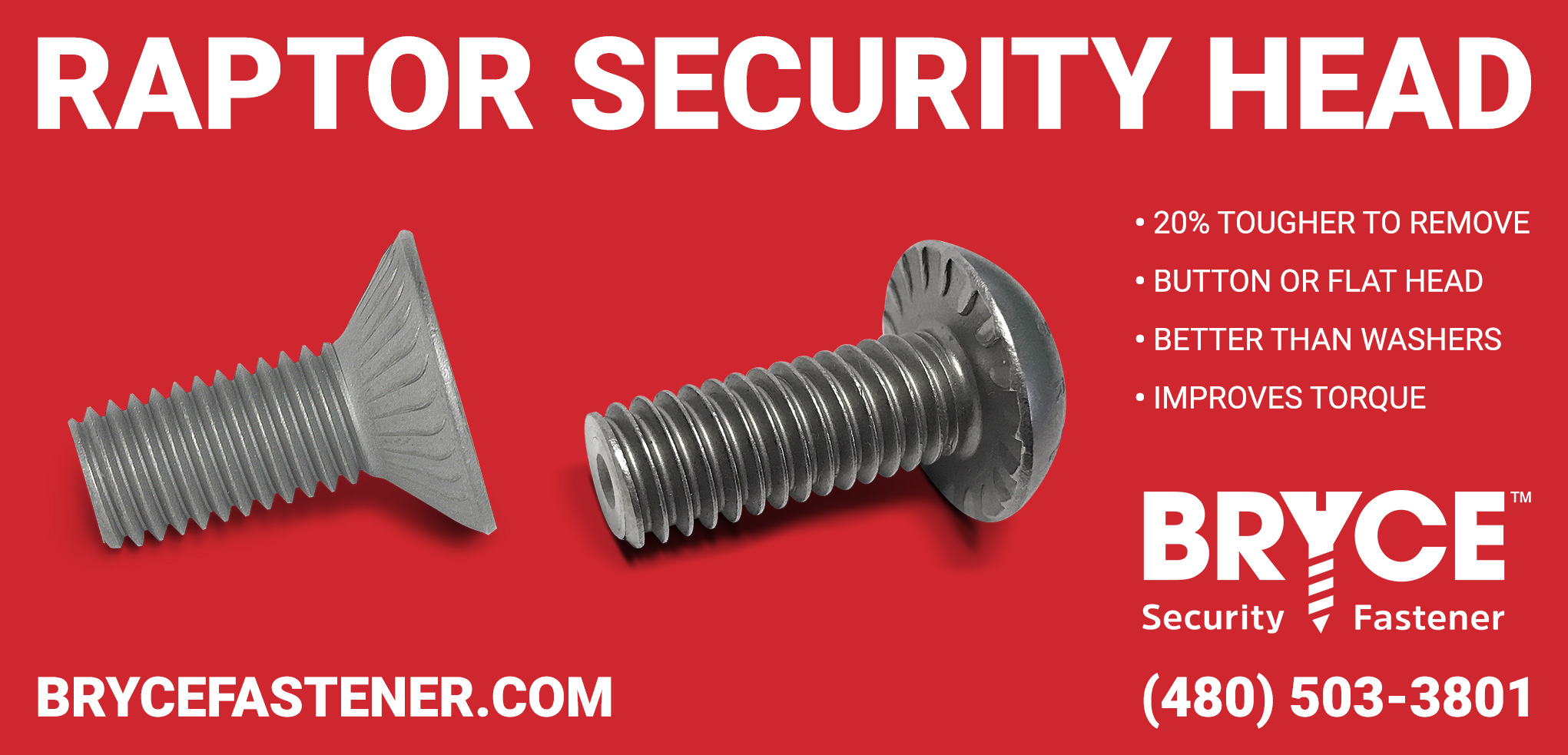 Raptor Tamper-Proof Security Screw Heads
Better than a Washer
Are you using washers with your security screws? The bad news is washers elevate the fastener heads, allowing wrenches more access to grip the fastener.
We developed Raptor™ security heads to eliminate the need for washers entirely. The Raptor's oversized head spreads the load and allows for a larger driver, which means more torque. The serrations on the underside dig deep into the substrate, resulting in 15-20% better grip than regular screws, and doubling the amount of torque required to remove the fasteners.
Sizing:
Raptor™ Button Head begins at 6/32(M3) to 5/8-11(M16).
Raptor™ Flat Head begins at ¼-20 (M6) and goes to 5/8-11(M16).