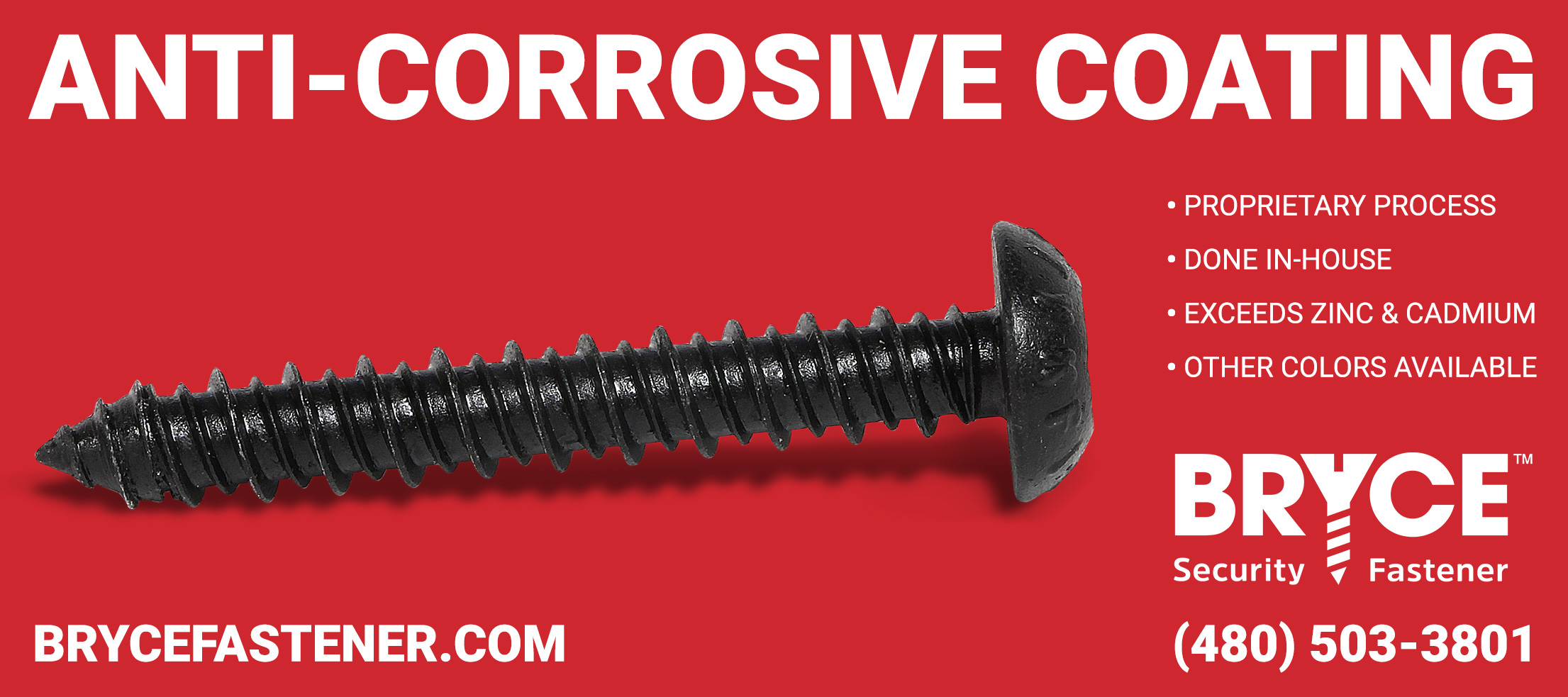 Anti-Corrosive Coating for Security Fasteners
Corrosion Resistance Coating
When it comes to security fasteners, we're always pushing the limits. Corrosion resistance coating is no different. We weren't happy with black oxide or black zinc coating, so we went ahead and created our own.
We developed a four-step proprietary process, called BryKote. It's done in-house, which means you get your fasteners about two weeks earlier than you would otherwise.
BryKote can be applied to security screws, security bolts, and security nuts, both alloy and stainless steel. It's 5-10 times more resistant to corrosion than zinc or cadmium. For example, it exceeded 350 hours of intense salt spray.